Break the Boring Lunch Box
Ok hands up, who finds that their lunches can be a little lacklustre, or maybe a lot? Who sometimes struggles for lunchbox inspiration – both for their kids and themselves? It happens to the best of us, and that's why we need to build our box of lunch ideas and inspiration – so we always have a stockpile of suggestions we can create from. Read on for real ideas that will add razzle dazzle to your midday meal!
Chop up extra veggies with your dinner prep, toss them with a dash of olive oil, sprinkle a little seasoning and bake them up for your next day lunch. A quick reheat in the microwave at work and you're good to go.
Likewise if you're doing a roast for tea, carve up some of that protein and put it aside to take with you to work the next day. Added either to a sandwich or wrap, or to your baked veggies, and you'll have a healthful, economical lunch. Too easy!
Speaking of wraps – these are great to have on hand for kids lunches, and to keep in your desk drawer at work. They come in resealable packets and are a staple for many parents and working peeps. Add to your work pantry a few tins of tuna, salmon, or 4 bean mix; some corn kernels, mushrooms and asparagus and you will never be caught short with nothing for lunch again.
Kids can be fussy, and deconstructing their lunches can really help get them interested and eating what you send them to school with. Bento box lunch boxes where you can separate out the different foods are a great idea – kids can then build their own lunch and get gobbling. Cucumber chunks, cheese cubes, chicken, ham or tempeh stripes, and a pita pocket or mountain bread wrap, plus a teeny tiny squeezy pottle of homemade mayo or the like – kids will eat it up, literally!
Fruit fun is also a great way to tempt fussy kids, some simple shape cutters can be the difference between "I don't like it" and "Can I have that again tomorrow?!". Melon ballers are great for..melons, star shapes add sparkle to kiwifruit slices and trusty orange and mandarin segments are always a great go-to.
Homemade bliss balls are big hits with kids and grown ups alike, and are a great way to add excitement and enjoyment to your lunch. They're also dead easy to make – check out my recipes in Food For Life . Lunch is sorted!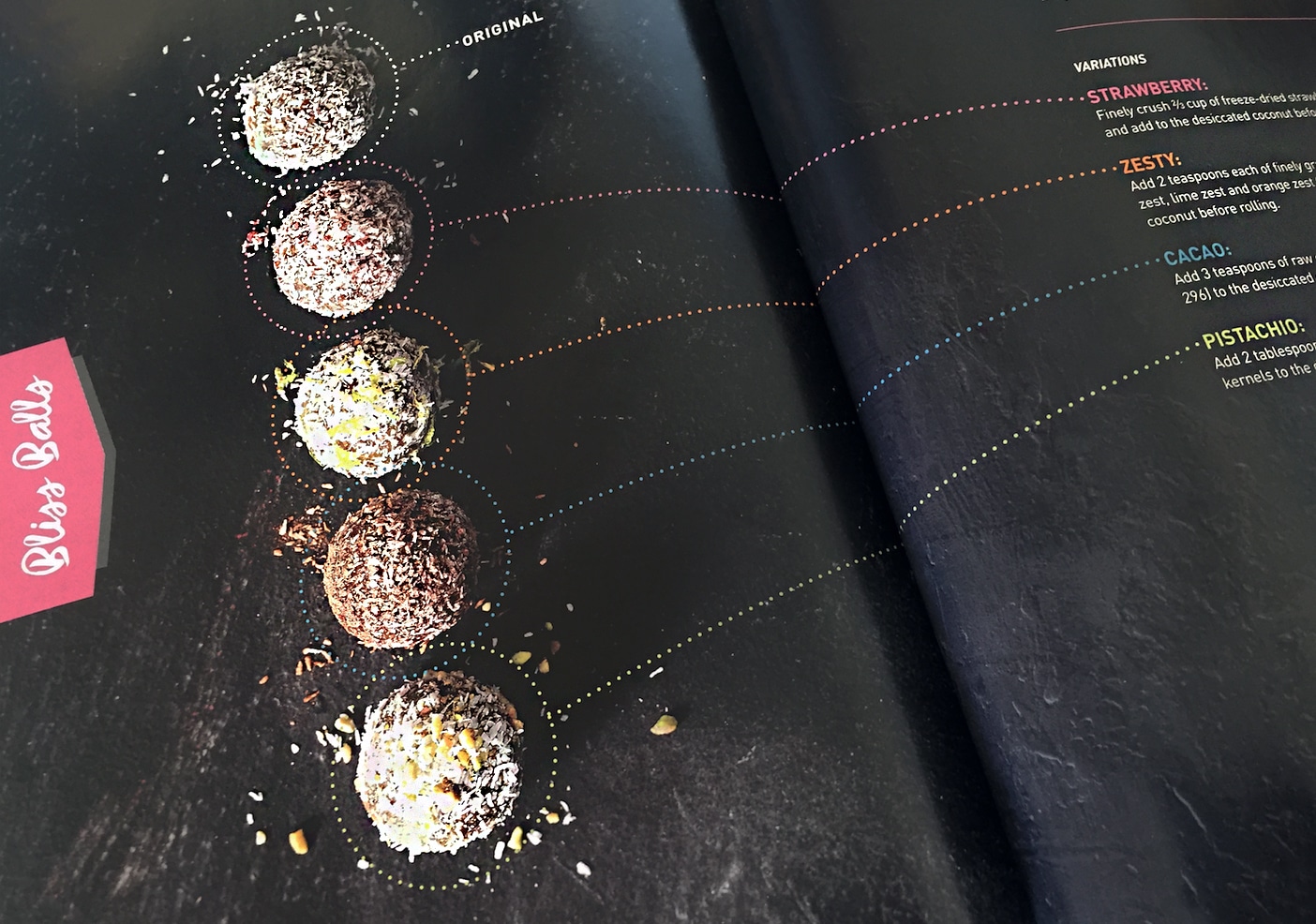 For more recipes check out my books here.
Mish Xx