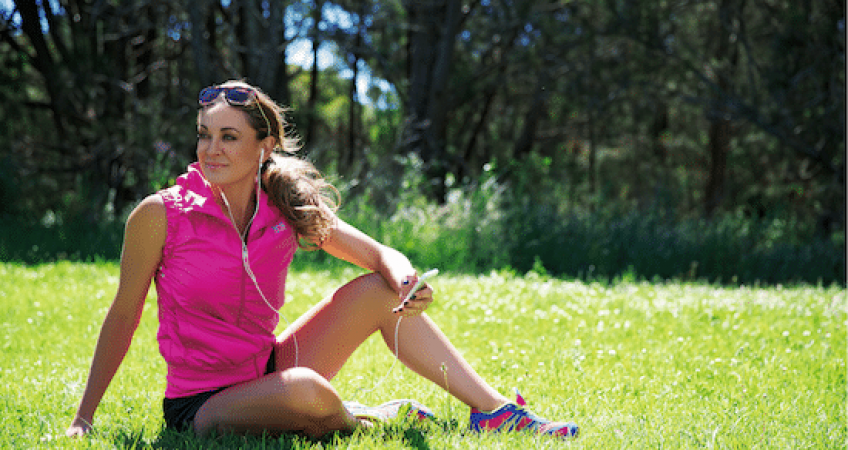 LISTEN WHILST YOU WORKOUT!
Audible, the world's leading producer and seller of audiobooks, has recently revealed research that 5.6 million Aussies are embracing a new form of 'me time' entertainment by listening to audiobooks.
When it comes to multitasking, Aussies are temptation bundling; a term coined by U.S researcher Katy Milkman, which refers to the act of bundling something you don't like with something you do. For instance, listening to audiobooks when doing chores around the house or while cooking dinner.
And audiobooks also make keeping fit easier! The research revealed 30 per cent of Aussies listen whilst exercising. The study also found 33 per cent claimed listening makes them feel calmer and less stressed, while 91 per cent of audiobook users said listening helps bring the story to life in their mind more effectively – a perfect way to zone out on a long run.
Michelle had a wonderful experience narrating 'Make It Happen', and whist writing a book isn't easy, narrating it wasn't a walk in the park either.
Commenting on the experience, Michelle said: "It's been challenging to narrate my own audiobook, I won't deny it. The first day, day one, the first hour, I actually thought "I might have to wave the white flag on this one, I don't know if I can do it"."
But Michelle says all the hard work was well worth it: "I think it possibly could be better to be listening to 'Make It Happen' than reading it, because I think these messages really land when you hear them in the spoken word."
Be inspired and intimately experience the power of Michelle's voice by downloading your copy of Make It Happen on Audible.com.au today.
The research was commissioned by Audible.com.au and developed by Lonergan Research, with an Australian sample size of 1,034 Aussies aged 18+.
Team MB are  thrilled to announce that the 'Make It Happen' audiobook, narrated by Michelle herself, is now available to download exclusively from Audible.