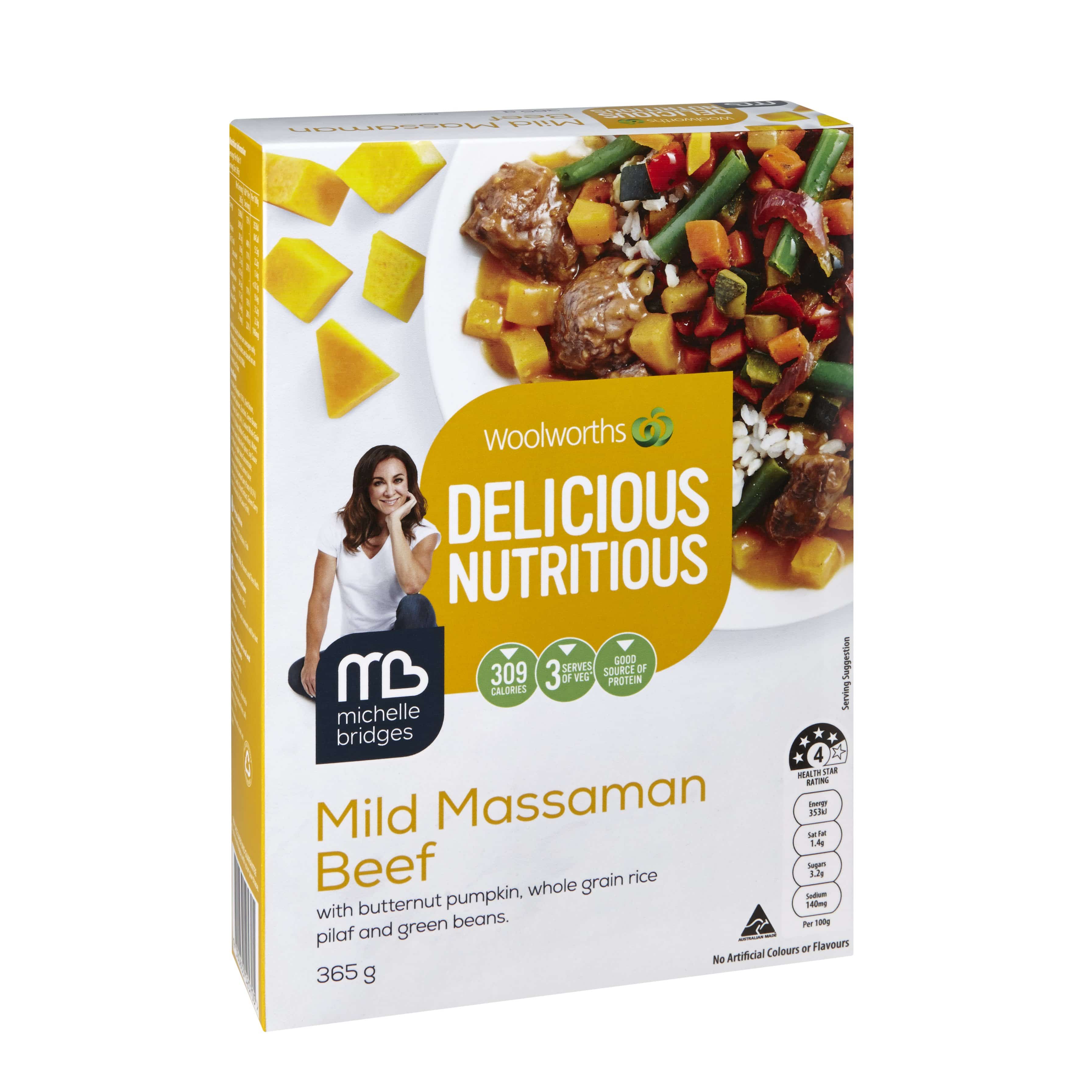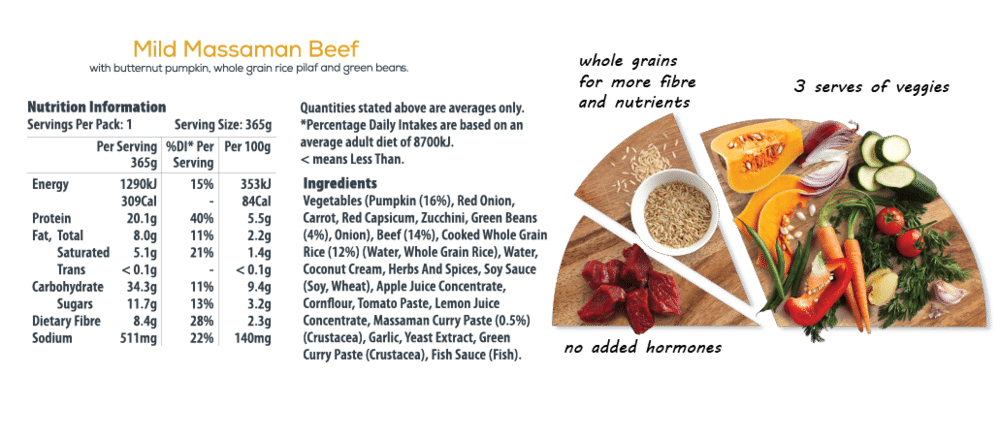 Available now from the frozen aisle at WOOLWORTHS
RECOMMENDED HEATING INSTRUCTIONS FROM PACK:
1. Split tray. Do not remove or pierce the film
2. Place both compartments into the centre of the microwave, slightly apart from each other and heat for a further 5.5 – 6 minutes
3. Allow to stand for 1 minute before serving
4. Stir pumpkin, beef and sauce together before serving.
Do not reheat or refrigerate once heated.