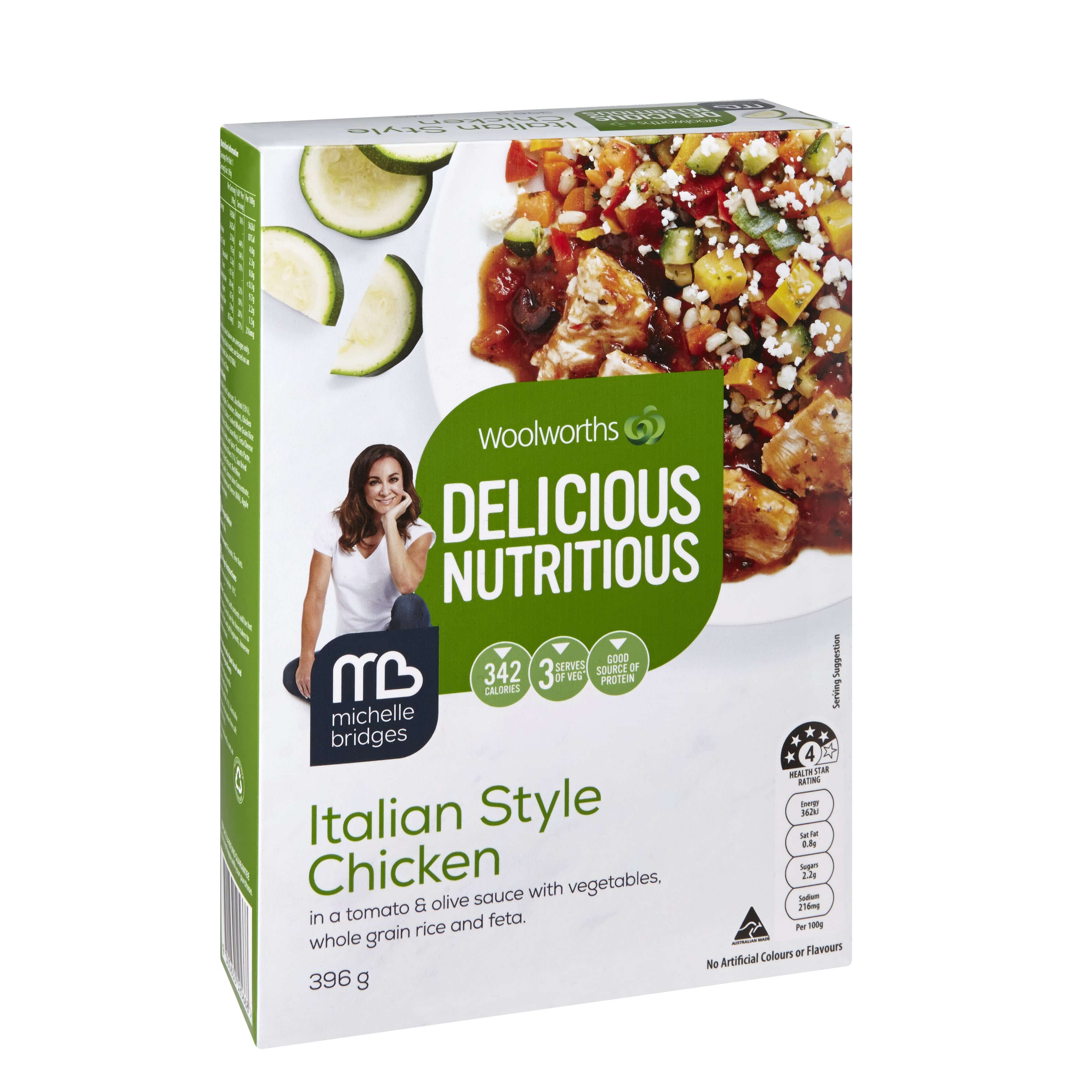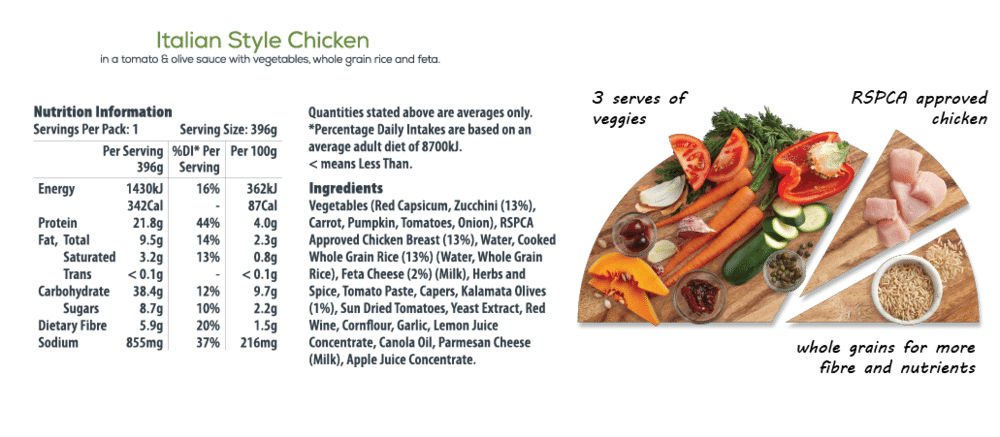 Available now from the frozen aisle at WOOLWORTHS
RECOMMENDED HEATING INSTRUCTIONS FROM PACK:
1. Split tray. Do not remove or pierce the film
2. Place the large compartment in the centre of the microwave and heat for 30 seconds
3. Place the small compartment into the centre of the microwave, slightly apart from the large compartment and heat for a further 6 – 6.5 minutes
4. Allow to stand for 1 minute before serving
Do not reheat or refrigerate once heated.